10 Days of Husky
Making the most of your LCW Jervis Bay adventure
Spending 10 days in one place can be pretty daunting especially when it involves a race weekend, but rest assured, the region of Jervis Bay has it all and will keep you coming back wanting more! Our handy guide has been created around personal experiences and adventures from our team who have been visiting the area for the past 3 editions of LCW Jervis Bay.
With the event now established in the Australian multisport calendar, the 4th edition promises to be the best yet with new, exciting partners and improved courses and locations on offer. Read on as we delve into every corner of this stunning, vast sanctuary whilst unlocking the secrets even the locals still stumble upon…
Location
Situated 2.5 hours south of Sydney and 2.5 hours East of Canberra, Jervis Bay is a protected marine sanctuary renowned for its incredible sea life and preserved bushlands. Recognised by the Guinness Book of Records for having the whitest sand in the world, the turquoise waters, lapping the award-winning beaches, are some of the safest and most beautiful in the world. Fairly remote with the main town Nowra just under an hour, smaller towns like Huskisson, Vincentia and Callala service the local population and visitors. The area is a major tourist destination for both Australians and International voyagers.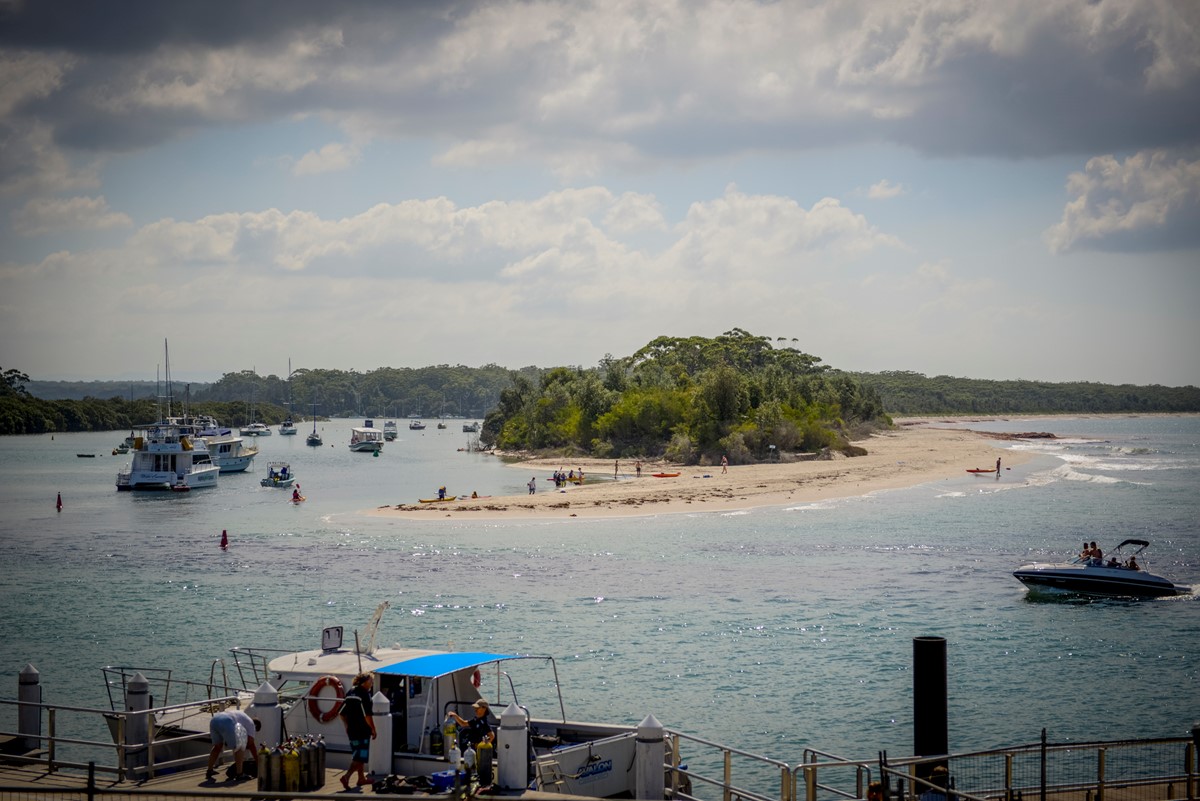 Top Tip
Grab a night flight into Sydney, jump straight in your hire car and arrive in Huskisson at lunchtime just as the local cafes are opening up for lunch service. The brunch menu at Angels is the perfect start to your adventure.
The Locals
The local population are warm, friendly and love welcoming new visitors to their little piece of heaven. They take preservation and protection of the area very seriously and rightly so. Show respect and appreciation for the people and their deep pride in Jervis Bay and you'll get it back in abundance. We have made many lifelong friends by doing exactly this. Unless your English of course!
Top Tip
Immerse yourself into the local community as soon as you arrive. Explore the local tourist shops, introduce yourself, say hello and ask questions. The locals love to meet new visitors and are extremely helpful when it comes to advice on the do's and don'ts, and the best places to eat.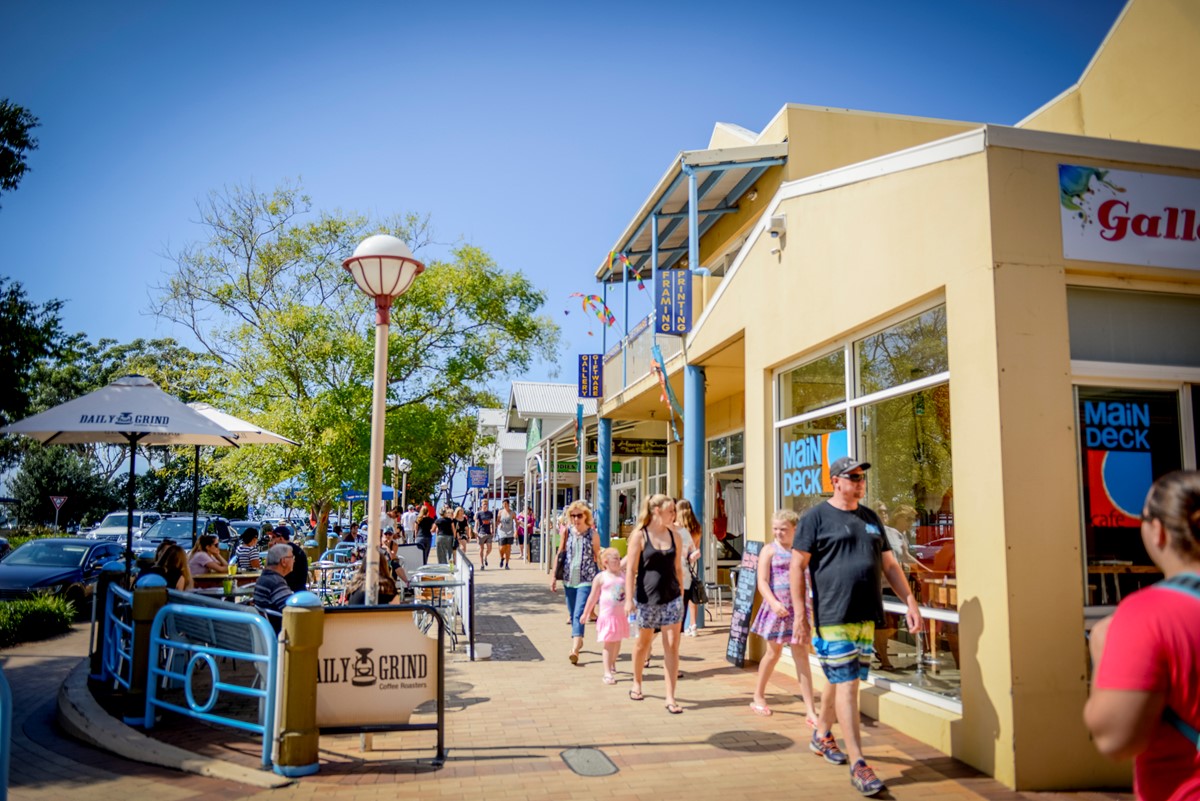 Accommodation
There are accommodation types to suit every taste and budget but don't expect global hotel chains here. All the accommodation, from bed and breakfasts to campsites are normally family run affairs that offer home from home experiences with personal customer service to match. Most accommodation here is self-catering with beautiful waterside apartments and villa's in abundance.
Use the local realtors not the global renters. Support the local economy for the best deals and secret finds. Hotels offer a slightly limited selection. Pick of the bunch is the Huskisson Hotel situated right in the heart of Husky or The Jervis Bay Motel, just a minutes' walk from the beach. Both are well serviced with great, local staff. If you're after camping then you really are spoilt for choice. From beach side family parks to wooded trails in the bush Jervis Bay is a camper's paradise. A prime location for both the Bay Games and LCW Jervis bay is Holiday Haven White Sands, just 300 yards from the Start/Finish line and a stone's throw from the beach.
Top Tip
Mix it up. Spend a couple of days in a hotel. Get back to nature and camp for a few days at the beach. Head inland and hire a camper in the bush. There is so much on offer that staying in one place just won't cut it!
The Bay Games
This functional fitness competition is a 2-day affair taking place the weekend before LCW Jervis. Having spent some quality time with Mat, Neridah and their team, last year we decided to compete as a team of 4 and never looked back. As a thank you to the community, for hosting both events, we set up a joint partnership called "The 10 Days of Husky." This unique offering brings athletes and local businesses together. The business helps the athlete with a special deal and the athlete supports the business, 12 months of the year. All accessible with a simple, dual branded black band issued to all athletes competing in one or both events.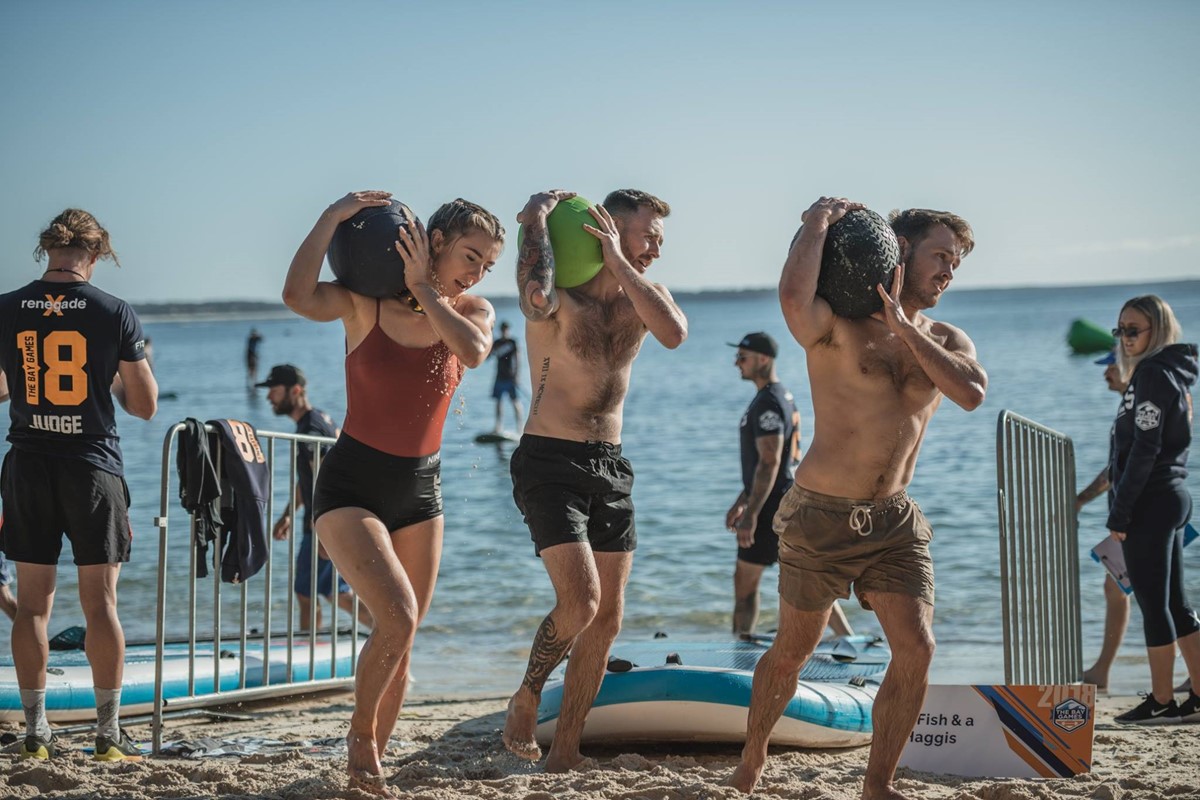 Top Tip
Give it a try. The Bay Games is aimed at everyday athletes, not pro's or elites. Don't underestimate the challenge as some solid training will need to be done in order to complete the 4 challenges that are sent out 3 months in advance of the games. On the flip side it's a great way to mix up your training and add a very different dynamic to your JB adventure.
Where to Fuel
The important bit! And probably the most enjoyable experience of Jervis Bay. When we say it has it all, we mean it has it all! The freshest of fresh seafood, rich meats and vegetarian delights. Wood-fired pizzas, Asian specialities and the best fish and chips in the world (it's what the restaurant is called and isn't lying). It's also important to highlight that the town of Huskisson has been leading the world in Vegan fair since the mid-eighties. A trip to Huksy isn't complete without a visit to the world-famous and pioneering Pilgrims. Whatever your needs the eateries in the area are there to serve, but please remember, this is a modest seaside resort and it's difficult to get a good feed after 9pm unless Domino's is on your list.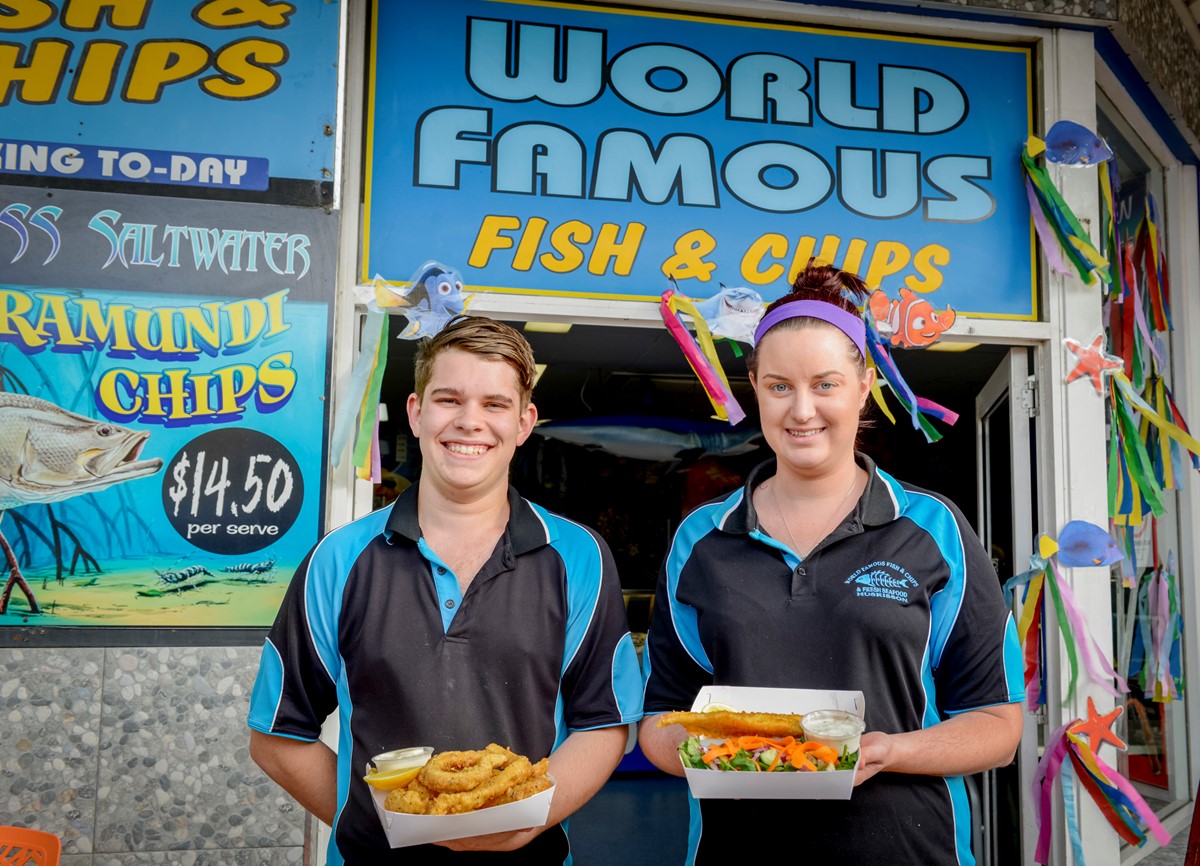 For a real treat Paperbark Camp can be found just a 10-minute drive from the centre of Husky. Their restaurant "The Gunyah" means meeting place in aboriginal and is set on the banks of the Currambene Creek high in the trees. Replicating a rustic tree house and intwined with the tree canopy this 5* restaurant offers a diverse menu using local produce and fine seafood. Don't be startled if something brushes your leg or joins you at the table. The local possum population tend to like to dine with you from 8pm-10pm each evening.
Top 10 Eateries
1) Pilgrims: Vegan
2) 5 Little Pigs: Bistro Café
3) Kanpai: Japanese
4) Angels Bayside: Café
5) Huskisson Pub: Gastro Pub
6) Wild Ginger: Asian Cuisine
7) World Famous Fish & Chips
8) Stone Grill: Hot Stone Cuisine
9) PaperBark Camp
10) Huskisson Bakery: Family run bakery with café
Relax & Explore
There is lots to keep you occupied around your race weekend and if we're honest ten days is definitely not enough. Be sure to hire a car and go on a road trip. The beaches in this area are unrivalled anywhere else in the world. Officially Hyams Beach holds the white sand world record but Iluka Beach and Murrays Beach are sites to behold. When visiting Murrays Beach be sure to take the coastal walk to Governors Head Lookout and absorb the majesty of one of the largest killer whale mating grounds on the planet whilst marvelling at the untouched Bowen Island.
Booderee National Park is an aboriginal protected landscape spanning thousands of acres renowned for it's hiking trails, secret camping spots and diverse wildlife. It is also the home of the Australian Naval base and airfield (not that you'll ever see it). You may catch a glimpse of the huge Naval Ship patrolling the bay on almost a daily basis. That's right the protected species in the bay have their own military defence. There is a small entry fee of $20.00 Aus. per car per day to enter but it is well worth it for the Kangaroo spotting alone.
Take a trip to St. George's basin. An aquatic wonderland famed for its Pelican population and just 20 minutes' drive from Huskisson. From kayaking to fishing, cycling and hiking the basin is the perfect inland oasis mix of adventure and relaxation. Enjoy the view from the Pelican Waterfront Café and immerse yourself in the iconic sun set.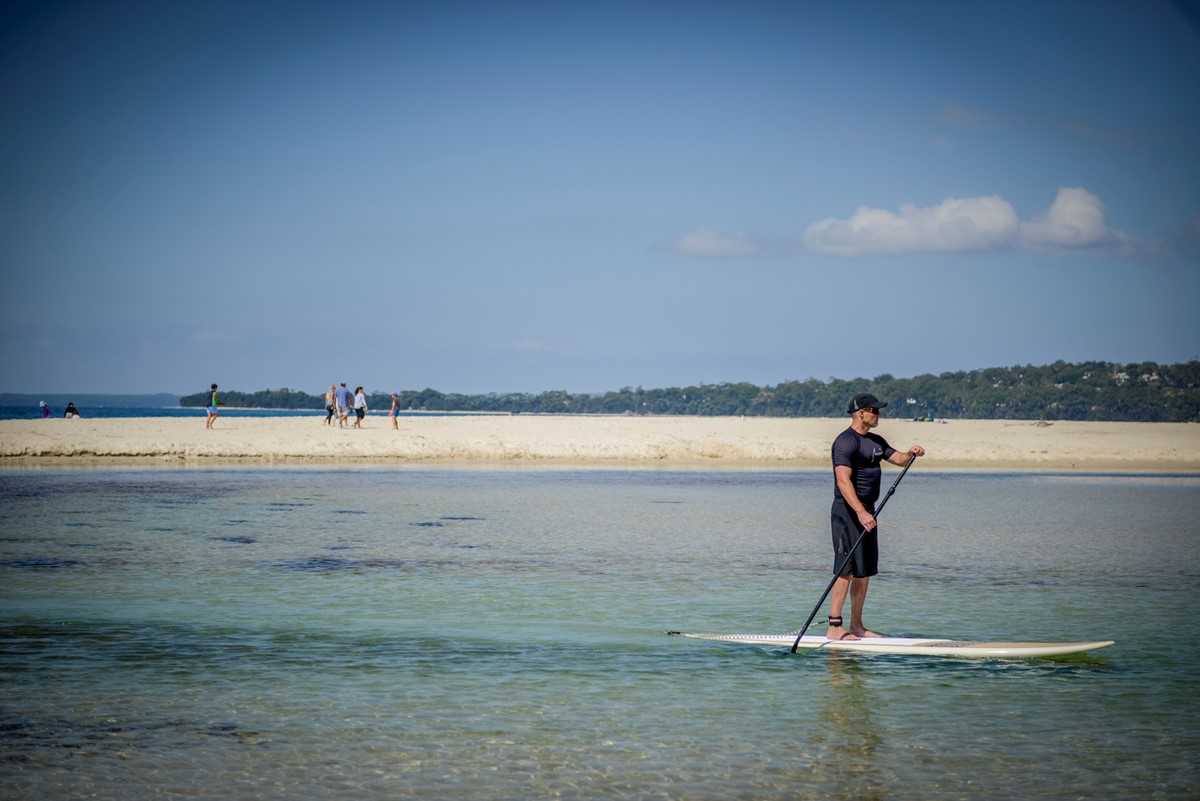 Top 10 Activities
1) Kayak the Currembene Creek: Jervis Bay Kayak & Paddle Boards
2) Whale/Dolphin Watching: Jervis Bay Wild
3) Point Perpendicular Light: Famous Lighthouse
4) Booderee National Park
5) The Bay Games
6) Woollamia Nature Reserve
7) Surfing Hyams Beach and Murrays Beach: Jervis Bay Surf School
8) Fishing St Georges Basin: Bay & Basin Sport Fishing
9) Club Callala: Bowls, Golf & Fishing
10) Hiking: Cape St George Lighthouse Ruin