Inspirational Story - Makala Doughty
Slaying The Demons
An inspirational athlete who has been through a dramatic transformation, coming out stronger than ever due to determination and fitness training is Makala Doughty, a self-employed cleaner from Milford Haven.
After a snowballing series of unfortunate events, Makala faced a roller-coaster of extreme highs and lows from 2003, sometimes struggling to cope. After her father passed in 2010, Makala hit her lowest point, which included smoking up to 60 cigarettes a day and quietly drinking, she states this was the worst her depression had been and that she didn't want to go to bed in fear of having to get out again. Soon after Makala gave up work.
"I could not face the world, I was just surviving by painting a smile on my face, but behind the lens of my camera – I was constantly crying."
In 2013 Makala's depression hit a new level after the unexpected death of her Mother. "I had left my house a few times, not expecting to return home on a few occasions." The suicidal thoughts could not be ignored, however, the thought of leaving her family behind helped her overcome this.
Although Makala has often used running as a coping mechanism, it wasn't until 2017 that she really started her road to recovery. A friend of hers had entered a local triathlon after being told she would not be able to due to illness. Being 14 stone and 48 years old, Makala was hesitant to sign up with her but soon gave in and bought a bike to begin training. Although she came the last place in the triathlon she had the biggest smile on her face and knew this would be the start of something special.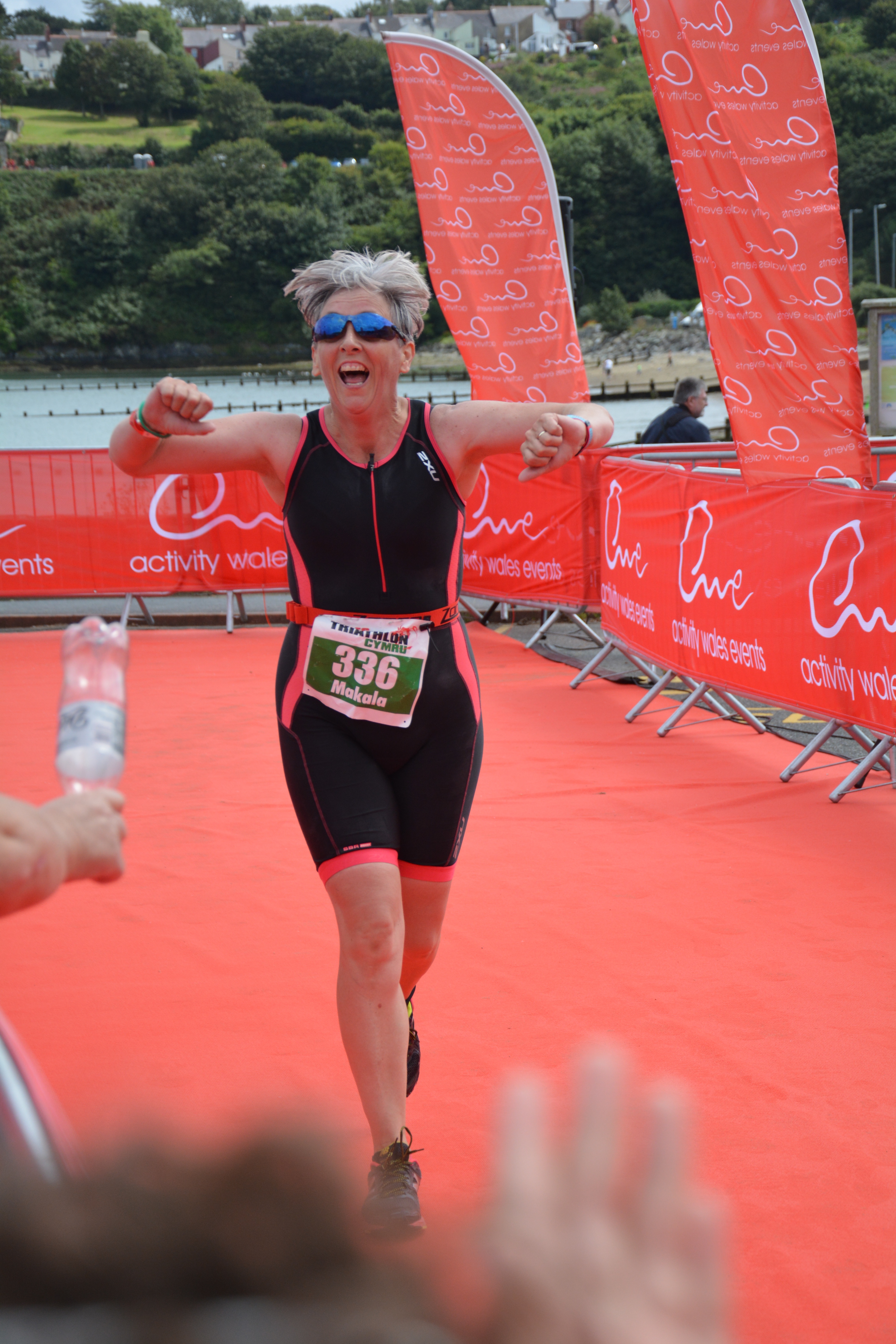 Makala told her us that her training journey has been anything but easy, starting with running/walking just 1 mile a day and finding this very difficult.
"After I could run a mile it was all downhill from there, as my mind was becoming clearer with every run".
Then when I started on the bike things just got better, swimming was the hardest – but I think this is because I assumed I was better than I actually was!" Although swimming gives Makala the best feeling she has found this the biggest challenge due to her fear of deep water and jellyfish!
Makala's training is currently going well and she is very much on track and looking forward to this year's Long Course Weekend! Her advice to anyone who may be in a similar position is "Talking is key, do not think you are on your own. Once you start talking you're already on the road to recovery. Get started with any kind of fitness and don't think about it, just do it! Before you know it, you'll have your first event number on and there's no looking back."
Makala's journey has been supported by her amazing family, she says fitness has allowed her to maintain a peaceful mind, and for the first time in years she is happy to talk about her road to recovery and is proud of what she is doing and hope she can encourage others who may need help to do the same.
"Now I'm smiling in front of the camera, I'm not hiding behind the lens anymore."