Hywel Dda Health Charities to Power The Wales Half Marathon
New partner announced for The Wales Half Marathon 2020
Local charity Hywel Dda Health Charities have been unveiled as the new "Powered By" partner for The Wales Half Marathon 2020 in an exclusive new deal.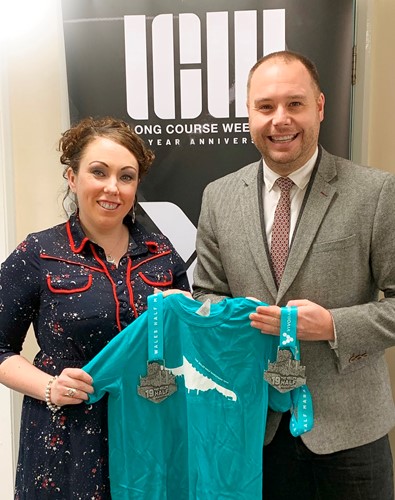 Covering Pembrokeshire, Carmarthenshire and Ceredigion this local charity supports patients, staff and services and exists to make a recognised difference to the patients and families cared for by the Health Board. From the purchase of much needed specialist equipment, to extra staff training and improved surroundings, the work the charity conducts allows them to support the revenue streams above and beyond that provided by the NHS. Hundreds of families have, and will continue to benefit from this fantastic organisation funded solely from local events, community fundraising and individual contributions.

Tara Nickerson from HDHC had the following to say on the announcement, "We're excited to be working with Activity Wales Events as the new "Powered by" partner for the 2020 Wales Half Marathon. We're pleased that this partnership will give our supporters the opportunity to take part in events across the whole of the Long Course Weekend whilst fundraising for our local NHS. We look forward to seeing you there! "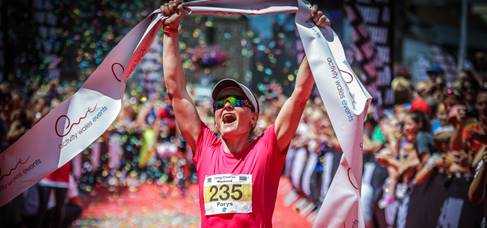 25/06/2021
Long Course Weekend Wales
 Matthew Evans, CEO at Long Course Weekend commented, "We always celebrate new working partnerships, but none more than local charities. The Wales Half Marathon is a special event for so many people and we are delighted that together we will be raising vital funds for such a great cause."
The Wales Half Marathon has been widely recognised as one of the best and most challenging races out there. With stunning sea views and a testing, undulating terrain the event starts from the birth place of Henry VII, the imposing Pembroke Castle. Set entirely in the Pembrokeshire Coast National Park, athletes journey around award winning beaches and medieval castles on their route back to Tenby to be greeted by the huge crowds and unforgettable Long Course Weekend finish line.
As part of their exclusive partnership Hywel Dda Health Charities have a limited number of swim, bike and run entries available to fund raisers. Please email tara.nickerson@wales.nhs.uk for more details on how to apply and the fundraising process.