Manorbier Village voted best supporting village at LCW 2019 The Wales Marathon
LCW The Wales Marathon 2019
Manorbier Village recognised by LCW Wales athlete vote
2019 saw the annual Long Course Weekend celebrate its 10th year anniversary with over 11,000 athletes participating in July. In recognition of the support, the local communities provide every year the organisers offer athletes the chance to vote for their best-supporting village for both The Wales Sportive (Saturday) and The Wales Marathon (Sunday).
Recently Matthew Evans and Oliver Duckett from LCW attended the Manorbier Village CC meeting to announce that they had been voted as best supporting village on the Sunday, much to the delight of the local councillors. Matthew presented a cheque for £1,000 to the Chair Ray Hughes and thanked Manorbier and Jameston for their continued support of the event. The award recognises the village's commitment to providing an incredible atmosphere, professionally run feed stations and an all-round memorable section of the course, not just on the Sunday but around the whole event.
"Long Course Weekend has always been about community first. It's important that the athletes have their say on who receives this fantastic reward and for us, it's vital that our local communities and residents are recognised for making the event one of the best in the world" Matthew Evans, CEO.
From the 10k starting point at Manorbier Castle to the local residents hosing down the fatigued athletes in the hot summer sun, there have been many great stories from the athletes and their experiences. Ray thanked Matthew and the team from LCW for their generous donation and looked forward to reporting on how the donation would be used to support the local community in the future.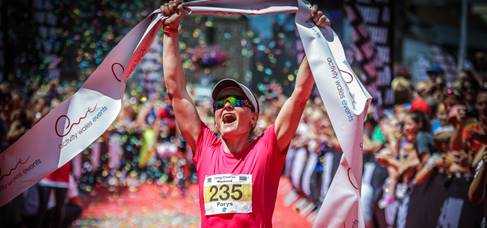 25/06/2021
Long Course Weekend Wales