LCW Belgium - The Ultimate Road Trip
Travelling to Long Course Weekend Belgium from the UK
Having travelled to and from Belgium for both family engagements and work over the past decade we spoke to our Global Relationship Manager Ollie to get his top tips and ideal itinerary for travelling to Nieuwpoort by car for this year's hottest addition to the LCW Global family.
I have travelled to this area of Europe on many occasions by air, ferry and Eurotunnel and I have to be honest, the Eurotunnel by car is simply the best and most fun option. More importantly, there are no issues with bad weather cancelling the service!
Top Tip 1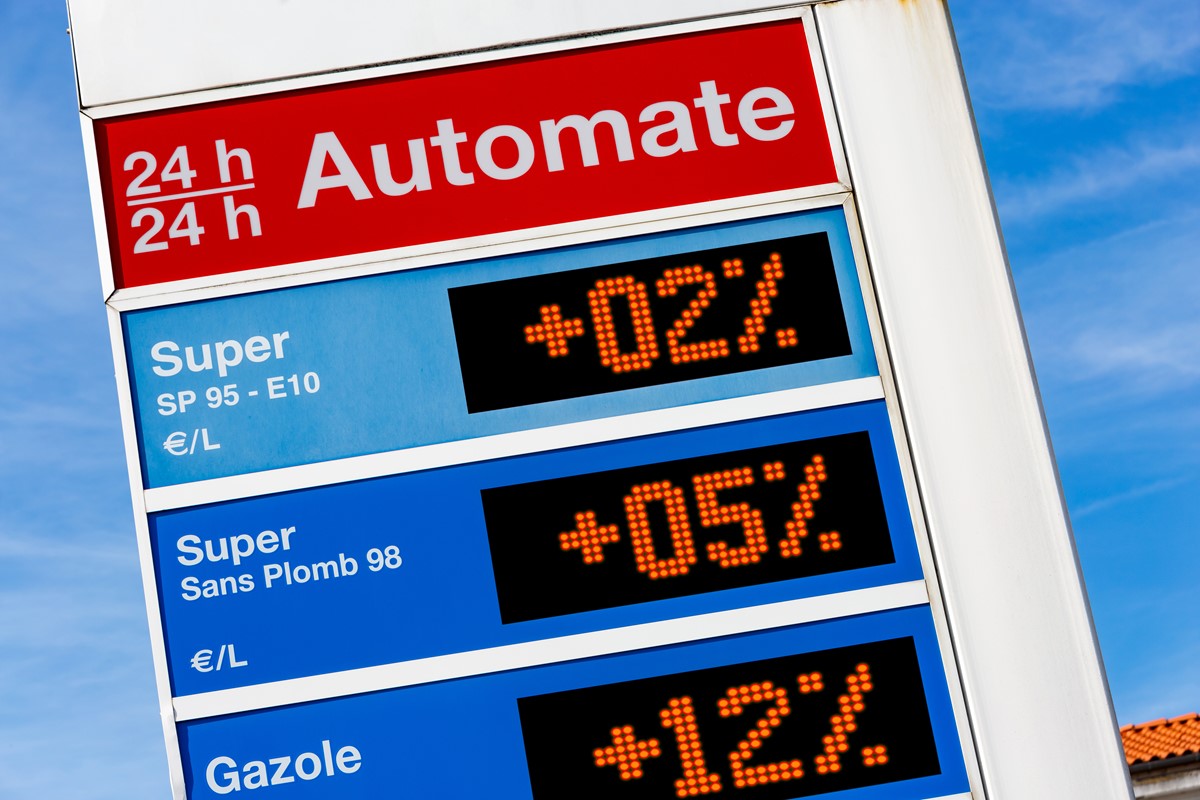 Leave with a full tank of fuel. The fuel prices in France and Belgium are slightly more expensive and do tend to fluctuate a lot more than they do in the UK. In some cases, 2 stations just one mile apart can be up to 2 Euro different in price and you can get caught out.
For the best Long Course Weekend experience leave after 10am on the Thursday. I travel from LCW Global headquarters in Tenby, West Wales which is a 4.5-hour drive to the tunnel. Where ever you are in the UK try to arrive in Folkstone from 11am-3pm (this is definitely the quietest time, and you can often grab an earlier train at no extra charge if you're ahead of schedule).
Top Tip 2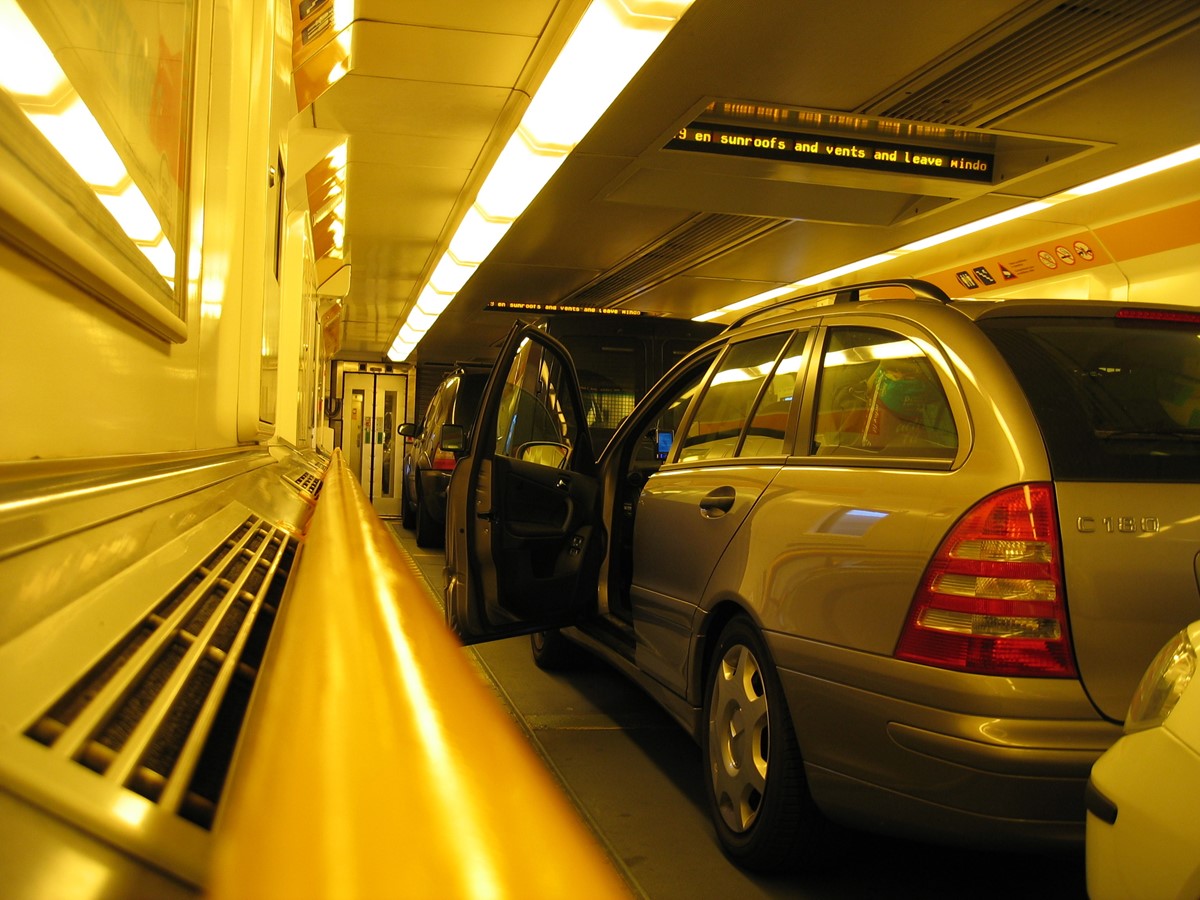 Upgrade to the Flexi Plus option if possible. Slightly more expensive but worth it for the abundance of complimentary food and drink in the exclusive lounge on both sides. Speedy boarding and flexible boarding times are also a real plus. Trains leave every 25-35 minutes.
As crossings go, nothing comes close to beating the Eurotunnel. Drive straight on, stay in the comfort of your car, indulge on your Fexi Plus snacks and enjoy the 25-minute journey (that's right, just 25 minutes!). There are toilets on board and all manner of vehicles are catered for.
Top Tip 3
Use your train crossing to set up your final destination on Google Maps (UK data is free to use).
Off the train you're straight onto the motorway and heading north through France, past Dunkirk and on to Nieuwpoort. Both the French and Belgian police are quite active in the area so stick to the speed limits as the fines can be quite heavy. Remember the speed signs are in km/per hour not miles and don't forget you're an hour ahead.
Top Tip 4
The main goal with this itinerary is to get you to Nieuwpoort before the 5pm rush hour. The smaller neo-gothic cities and 2 lane motorways can get pretty busy from 5pm-7pm adding unwanted time to your journey. The city is just 40 minutes from Calais and this leg of the trip offers panoramic views of the western European coast. If you have time drop into Dunkirk for a coffee and take in everything this capitulating town has to offer.
On arrival in Nieuwpoort the main decision on accommodation and location has already been made. The city is split into 2 parts. Put simply the coastal zone and the old, inland city which are around
3km apart. They are within easy and pleasant walking distance from one another and are connected by a purpose-built walkway along the only estuary in Belgium and the location for the swim.
Top Tip 5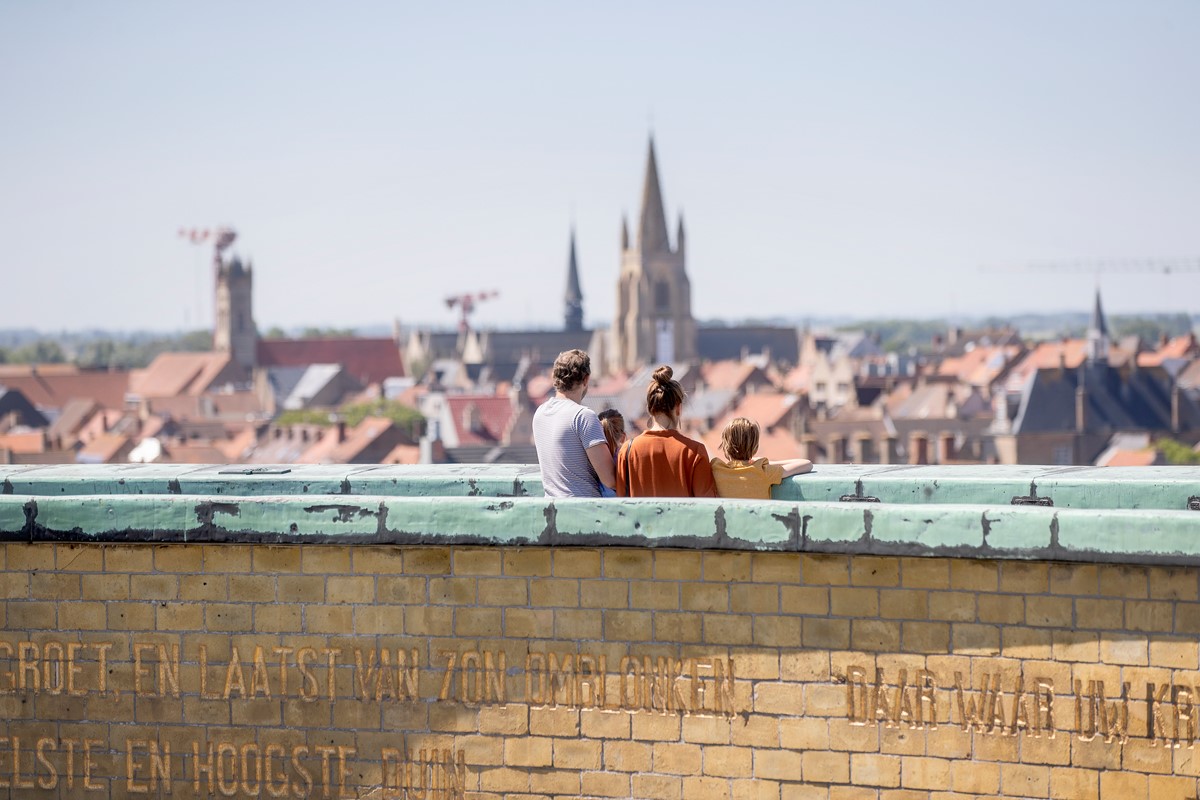 There is an abundance of accommodation in the city. If you like busy, seaside, holiday accommodation head for Nieuwpoort-Bad on the coast. If you're into historic, old town gothic and a more peaceful location, stay inland. The start/finish line is situated on the waterway in the old town. There is also an efficient tram service linking both areas which is very reasonable and reliable.
Once you've established a location the list of self-catering, B&B, hotels or serviced apartments is endless. There is a vast selection to suit all budgets from camping to 5* hotels and all can be booked via the normal global booking websites.
Top Tip 6
For a race weekend and especially if travelling with family (as I often do) I would recommend one of the serviced apartments. Self-catering with activities for the kids and storage for your bike. Most accommodation providers are set up for athletes and with the introduction of LCW Belgium there is a real focus on developing the athlete facilities owners and companies provide.
So, it's now 7pm, you've settled into your accommodation and it's time to fuel. Nieuwpoort is revered for its gastronomic offerings with fresh seafood, succulent meats and world-leading vegan dishes you're spoilt for choice. Definitely book in advance as during peak periods restaurants and eateries will get busy. There is a great selection of wines and spirits across all establishments as well as the famed local beers. Be careful, they make them strong which is why you'll only see them served in 33cl glasses. Don't be offended, it's for your own good.
Top Tip 7
One of my favourite haunts is The Sailors, just across the tram line from the start/finish line. Small and quaint, in essence, a bar, but with a unique offering. In the centre of the room is an open fire pit which the landlady uses to prepare food for her guests. Steaks and sausages simmering in the flames accompanied by jacket potatoes perfectly cooked to perfection. Try the Belgian sausage option!
Friday morning, get up early, grab a fresh pastry from one of the local bakeries and get on the road. Use your morning to explore the many memorials, monuments and cemeteries built to remember those lost in both world wars. This area of Flanders played a pivotal role in the defence against the German invasion and there is an abundance of trenches and museums dotted along the river Yser and to the south-west which is worth a visit. Be prepared, this a very sobering and thought-provoking activity.
Top Tip 8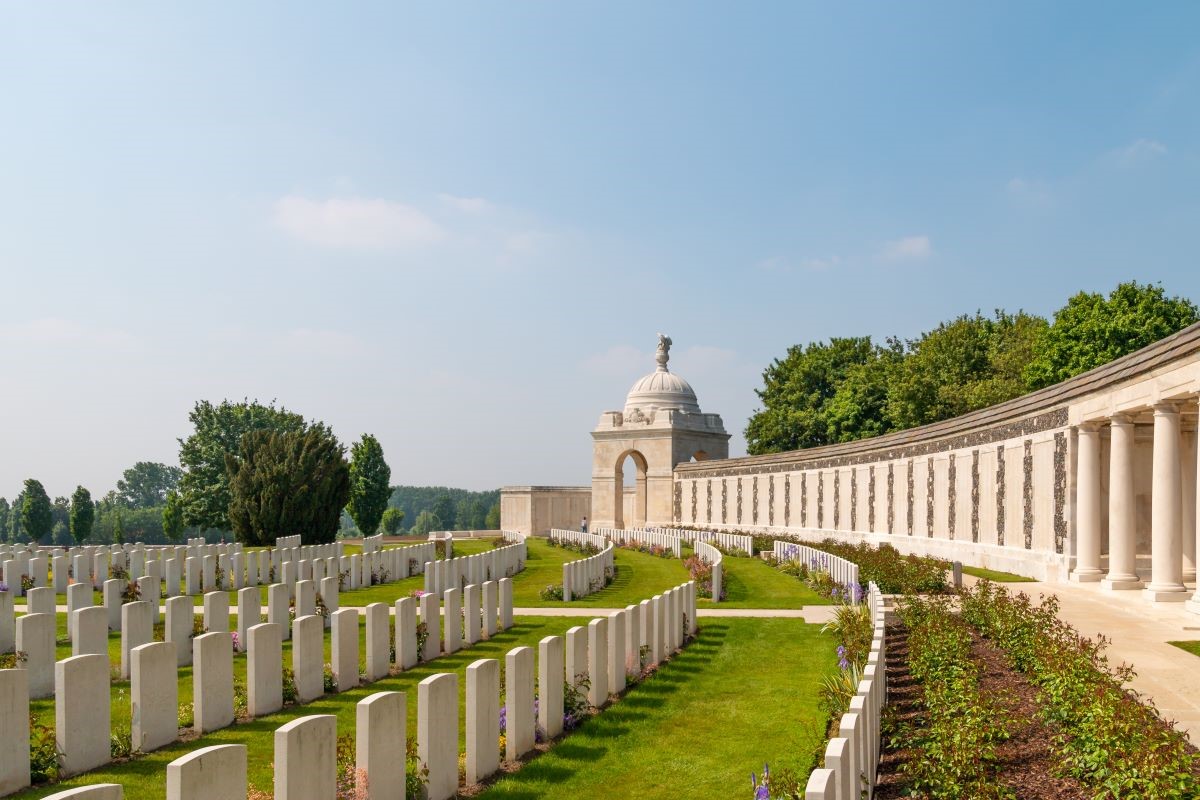 There are 3 very important locations you have to visit in this area. In simple terms, the front line started in Nieuwpoort and ran along the river Yser towards the town of Diksmuide and on to Ypres. Ploegsteert Monument to the Missing, Yser Tower, Tyne Cot Cemetery and The Trench of Death are all must-see and along this route. We'll hold the Menin Gate for later and you'll understand why. It will take you around 3 hours to cover these points of interest getting you back to the start line in time for a light lunch and your swim warm-up.
For your support crew, the swim location is perfect. Set in the waterway at the centre of the old town there are numerous viewing points just metres away from delicious eateries and bustling bars. With an evening swim, grab a spot on the De Ganzepoot bridge with a bag of fresh fish and chips and enjoy the spectacle that is The Nieuwpoort Swim, watching the sunset on day 1 of LCW Belgium.
You're up super early for The Flanders Field Sportive and as support crew, this is the best road trip day. Head to majestic city Bruges and take it all in. Just 30 minutes away and the perfect day out. Scale the Belfort Tower, take a trip on the ancient canals and indulge on the finest chocolates and beer in the world. The Picasso Museum and Chocolate Museum are definitely worth a stop
Top Tip 9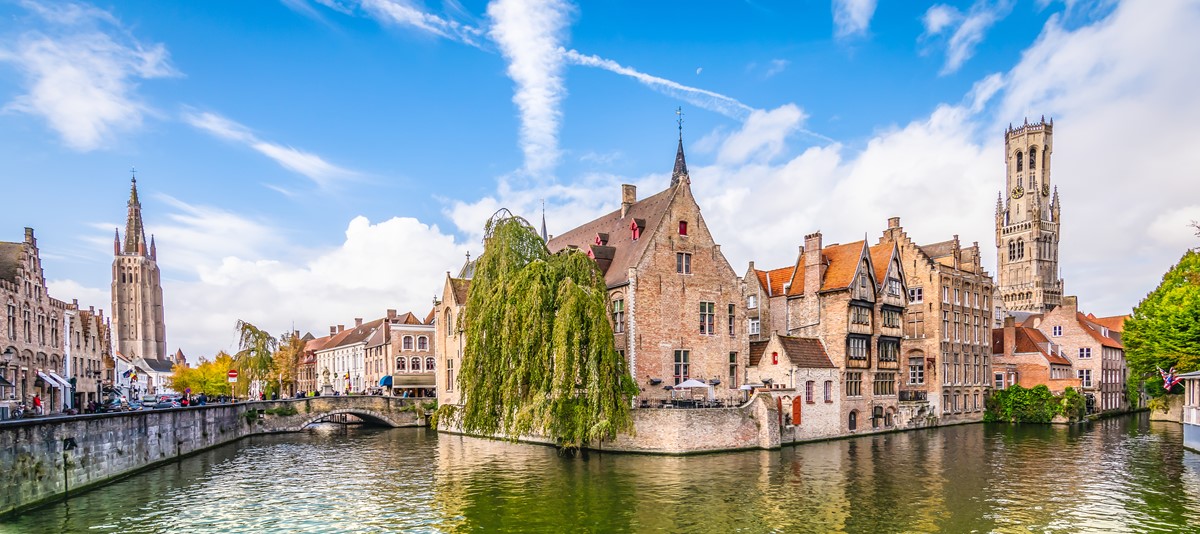 As one of the top tourist destinations in Europe Bruges can get quite busy. Try to avoid eating and drinking in the restaurants at peak times particularly around lunch. Aim to hit the earlier or later services to avoid long waits.
Head back to the Sportive finish line via Ostend and the historic west coast of Belgium. The entire route hugs the coastline, offering a stunning backdrop to one of the most influential and historic stretches of beach in the world. Once your athletes have finished the Sportive it's time to get back on the road and a 45-minute trip to Ypres. Try to arrive as early as possible. Ypres is a stunning, neo-gothic city with plenty of things to see. Parking is very simple and accessible at one of the public car parks situated within the walled city. Be sure to check out the In Flanders Museum, Ypres Museum and take a stroll around the Kasteelgracht waterway. The main attraction here is the Menin Gate, but prepare yourself for a sobering, emotional evening of reflection and paying of respects to the fallen.
Top Tip 10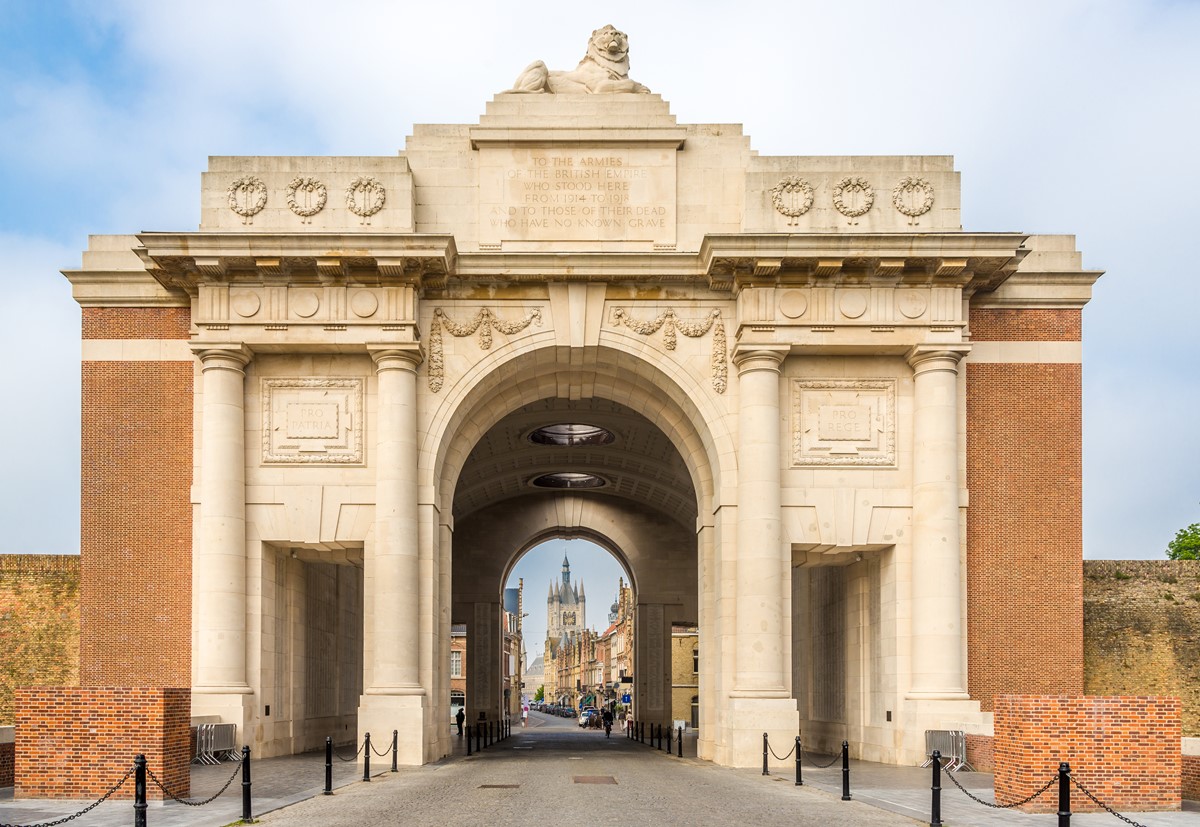 The last post is played at the Menin Gate every evening at 8pm on the dot and has been since the end of World War I. The event is manned by serving military servicemen, women and cadets as well as veterans. Each evening up to 5,000 members of the public descend on the gate to pay their respects. The service lasts around 20 minutes to half an hour. There are several fantastic restaurants and eateries on the main street leading from the gate. Book a table at the Depot, grab yourself a platter and enjoy. Don't worry what time you eat as these restaurants are quite happy to take care of your table, belongings and dinner whilst you head out to the Menin Gate service. It's quite commonplace to do this and often encouraged by the waiting staff.
The final day of the LCW format is the Nieuwpoort Marathon, supported by the half marathon, 10k and 5k runs. If your travelling as a family or with friends make sure everyone gets involved in the final day. Even if you're not an athlete, enter the 5k and enjoy a brisk walk/run along the picturesque boardwalk to the sea and savour the return to the electric LCW red carpet finish line. Be sure to hang around the finish line at 4pm to see the full LCW athletes receive their 4th medals. It really is a special moment that LCW events are world-famous for.
Top Tip 11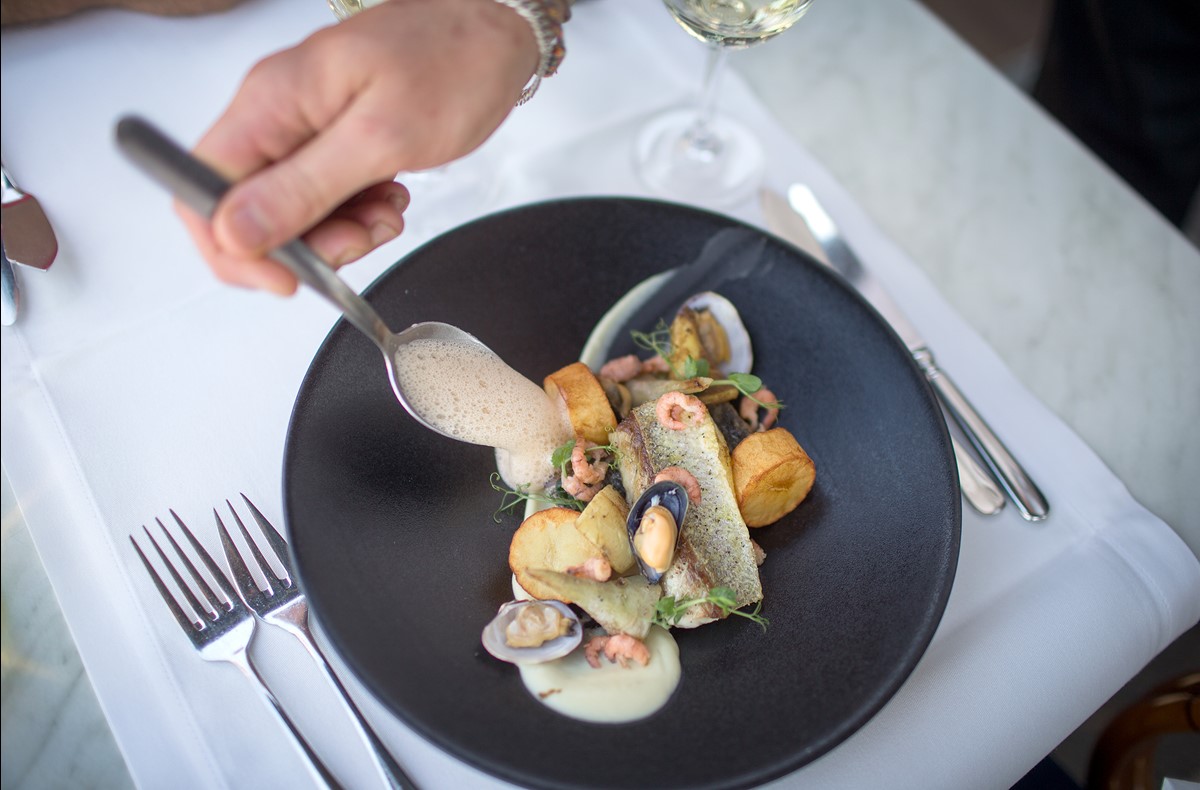 Celebrate your weekend in style and head to M Bistro. The cities only Michelin Star restaurant which is surprisingly within budget and very accessible. Be sure to book in advance!
After a hearty breakfast it's time to head for home, but not before the final leg of this epic road trip. After a hearty breakfast leave plenty of time with a view to hitting Calais and the channel tunnel around 3pm. Today you're going to hit Veurne, Dunkirk and Gravelines, each town around 20
minutes apart and on the way back to your train. If you are limited for time, make sure Gravelines is top of your list. It's a real must for the scenery and history.
Top Tip 12
Do not try to travel back to the UK on the train after 3pm. Not only is it extremely busy but you will hit the M25 during rush hour and it's not known as the world's biggest car park for nothing! Stuck there for hours on end will put a real dampener on your road trip and memories. My advice is to try and get on a 1pm – 2pm train, take advantage of the hour you get back and enjoy the drive home. You've earnt it!
The LCW Belgium road trip is a must for all British people. Whether racing or part of a support crew, this area of Europe played such a major part in all of our histories and it's important to visit and pay your respects. Be prepared (I wasn't), as sights such as the Menin Gate, the infinite cemeteries and trenches can and will catch you off guard. Take it all in, remember, reflect and enjoy.
At the end of the day, thousands of people lost their lives fighting for our freedom and moments like this!
We can't wait to see you at LCW Belgium in September!